E-Commerce made easy!
Do you want to sell your products online and need support regarding the implementation of sub-processes or even the whole process of e-commerce? In this case, i-ways is your perfect partner!

Since 2005 we have been successfully optimizing processes for retailers as a full-service-provider (FSP). Starting with the inventory of goods, to online sales, up to returns management. We support your company on all levels of digitalization, system engineering, logistics and customer management.
Online Shop
An online shop is the best and most efficient way to present your brand or portfolio. The latest technologies, such as Magento, shopware or a self-developed store system enable you to realize the optimal demand between cost and benefit.
The digital process with i-ways as FSP
Dynamic growth for your online shop demands sufficient capacity for increased goods management. Do you not have enough time or space to manage goods and logistics on your own? Use one or more of our services so that you can concentrate on what really matters.
Generate a competitive advantage through efficient purchase processing and secure more satisfied customers. Fulfillment is not just a performance point for us. We want to support you with our know-how and individual service. Our goal is to offer a fast, cost-effective and reliable after-sales-service for your customers. Transparency and efficiency are the key to good a collaboration.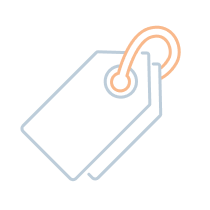 Identification & registration
We are receiving your products in our Warehouse and record your assortment of goods according to quantity stock and article condition.
Additionally to information from the physical inventory, digital product information nowadays is essential for sales-optimized creation of articles on marketplaces and in various store systems. Digital product information is either provided by the customer, or if that is not the case, we take the data from PIM systems or by parsing the customer's website. Once we have the digital product information, we assign each item to product catalogues and optimize it according to specific criteria of the individual marketplaces and shop systems.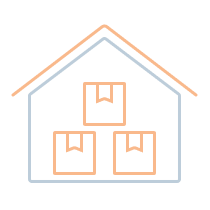 Storage & inventory management
We manage your stock for you with our inventory system. Your current inventory status will be continuously and automatically transmitted to your system. No matter if you choose to store your inventory with i-ways or in your own warehouse, we take responsibility for managing your inventory on digital systems. Articles will be sorted into our storage system right after registration and afterwards transmitted to the respective system as well as to our customers (dealers).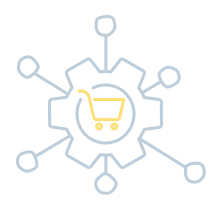 Multichannel sales strategy
We take over the technical connection of goods on sales platforms, sales-optimized to the visibility-criteria of the respective platform.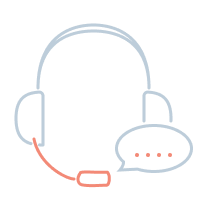 Customer service
We communicate with your customers and ensure their satisfaction throughout the whole process – before, during and after their purchase. No matter whether video chat, telephone calls or other communication channels of social media – we ensure highest customer satisfaction and represent your interest to the customer.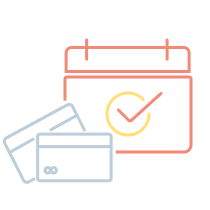 Payment management
We check the incoming payments for you and make sure you receive your income in due time. Automatically as well as manually we check all incoming payments on all your bank accounts and regarding all other digital payment methods.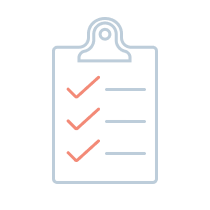 Commissioning
We are preparing all orders according to the customer order.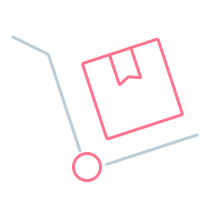 Packaging and Shipping
We will pack and ship your customer order. As a matter of course, we also make sure to transmit shipping information to the customers and sales-platform.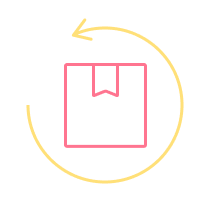 Return management
Of course, professional returns management is also part of our logistical service in order to keep customers, even after a supposed mis purchase. Therefore, returned goods are immediately recorded by us and the refund is arranged directly afterwards. This ensures that the customer gets his money back.
Search engine optimization (SEO)
Search engine optimization is the mix of technical conditions – both onpage and offpage – and individual content to ensure optimal visibility on the internet and relevance for your future customers. i-ways supports you to a high degree with technical, strategic, and content related solutions.
Strategy Consulting
There are no surprises for a strategist. The constantly and rapidly changing market mechanisms in e-commerce require a results-oriented strategy. i-ways supports you with holistic and action-oriented consulting, from strategy development to monitoring the implemented measures. Our recipe for success is a mix of classic management consulting and expert knowledge of the digital market.
Benefit from our services or choose the right fulfillment offer with us. We can tailor the best-fitting offer according to your needs.
Back to Marketplace Services 🛒